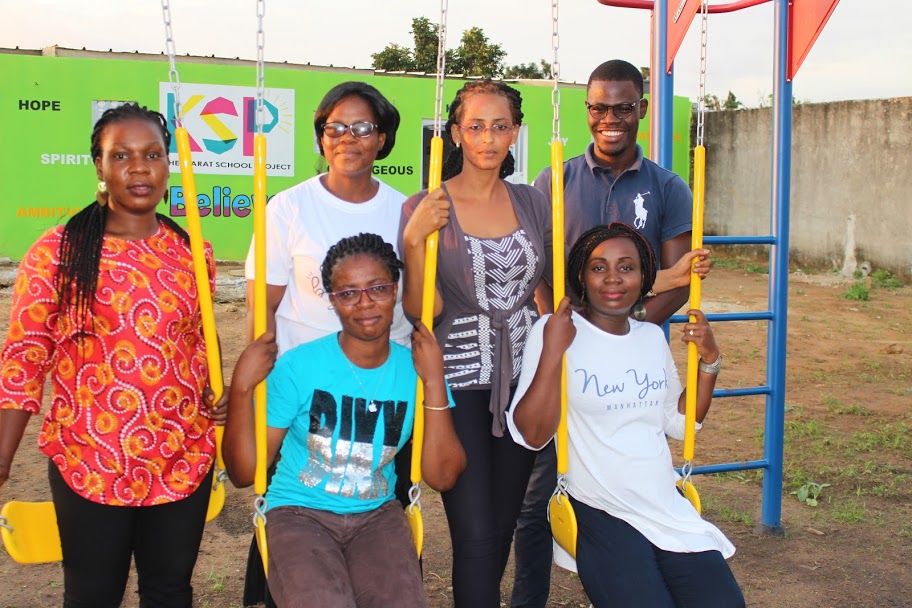 These are the people bringing hope…
Difference makers from the hills of California to the streets of Abidjan!
THE founder
Evelyne Keomian
At the age of 26 she moved with her young son to the United States, in hope of a better future for both of them. Her very first task was to gain an education that will allow her to integrate society. Today, Evelyne holds a bachelor's in psychology and hopes to obtain her master's degree in special education. Her son is currently attending college.
By U.S. standards, Evelyne is a low-income single mother. Even so, she has financed herself most of the KSP fundraising efforts. She is on a mission to give back to her community, and become the help she wished she had when she was younger.
Kay brings desktop publishing expertise to the KSP Board. Her long history of community service includes activities associated with raising 4 children in Menlo Park, participating in her church in Palo Alto, and serving on the board of Kenya Help, a Menlo Park non-profit supporting education for girls in Naivasha, Kenya. She lives in Redwood City with her husband of 54 years, works full time at the Stanford Alumni Association Travel/Study department, and dotes on 4 grandchildren who live nearby.
Christina Humhofer
Christina is a Redwood City native who has been married to Tom for over 20 years. Together they have two sons, Thomas (18) and Daniel (15). Christina has spent most of her adult-life serving her community and working in her family business. Aside from raising her family, Christina has served on various local Boards ranging from teen group home to the local Little League. In her spare time, she founded The Umhofer Group, a renewable energy consulting firm helping businesses and municipalities have sustainable power.
Grace is an international development consultant who joined the Karat School Project team. With a Bachelor of international development and policy, she has gained experience in monitoring and evaluating the sustainability of programs with different organizations working in Kenya, Ghana, and in her home country of Ivory Coast. She believes the Karat School is a labor of love and aspires to live in a world where every child can be empowered with a great education.
Gisele Blinssi
Gisele was born in an extremely poor family in the Ivory Coast and never went to school because she was a girl. Later on in life she put herself through beauty school to make a living for herself and her family. As a mother of 3 children she has managed to open two small businesses that she is successfully running. She has one beauty salon and one yogurt manufacturing business where she employs other illiterate women to help them provide for their family. When she is not running her production operation Gisele is in church teaching young children the basics of reading which she taught to herself.
Marina Keomian
Marina is child number 6 in a family of 7. Just like her sister Evelyne, Marina had to pay her way through school because as a girl her father thought it will be a waste of money to pay for her education. She put herself in secretary school. She later used that skill to land a position with the UN during the civil war. As a mother of three young children and as a girl who once was not given a chance to a better future she was happy to join and make a difference when her sister asked her to help. Now she directs the weekly reading and writing programs of the Karat School Project. She said there is no greater joy than to see children learn their first letters and see door of possibilities open for them.
Amanda is a Dartmouth student who is passionate about leveraging design to make the world a better place. She brings her public relations and crowdfunding experience to the KSP table. On the weekends, catch her swing dancing, falling asleep reading nonfiction books, or making art.
Rachel is a marketing consultant with rich experiences in consumer-packaged goods, hi-tech and consulting industries across various categories and global markets.
She believes that the Karat School Project is doing wonderful things to improve the life of kids and their families in Ivory Coast with a sustainable approach-EDUCATION. She helps the organization to develop some marketing materials to reach potential sponsors and advises on how to improve branding and sponsor experience.
Rachel is a strong believer of an old Chinese saying- Investing in education of young children and spending quality time with senior people are most rewarding for those who would like to make a difference to our world!