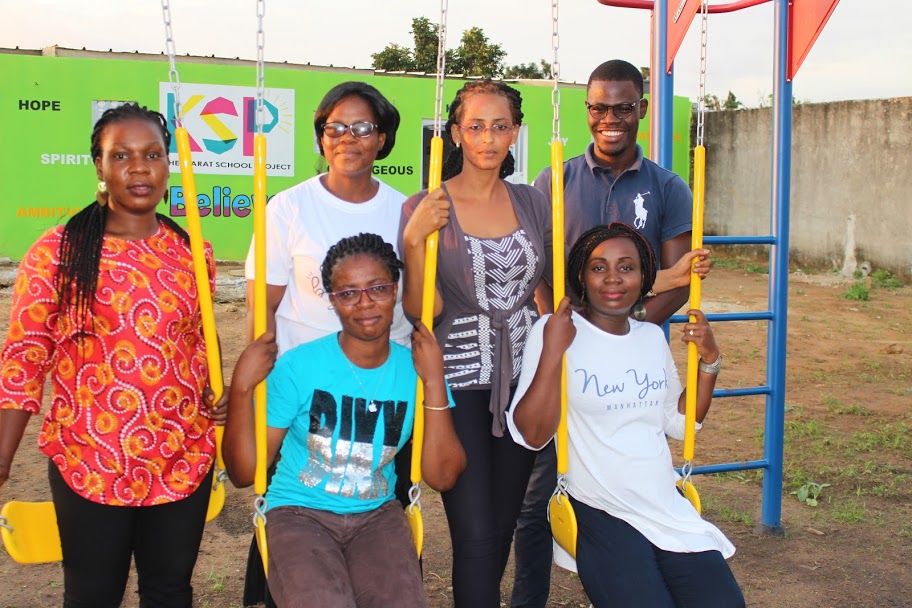 These are the people bringing hope…
Our full team on the ground in Abidjan, Ivory Coast
THE founder
Evelyne Keomian
At the age of 26 she moved with her young son to the United States, in hope of a better future for both of them. Her very first task was to gain an education that will allow her to integrate society. Today, Evelyne holds a bachelor's in psychology and hopes to obtain her master's degree in special education. Her son is currently attending college.
By U.S. standards, Evelyne is a low-income single mother. Even so, she has financed herself most of the KSP fundraising efforts. She is on a mission to give back to her community, and become the help she wished she had when she was younger.
Gisele Blinssi
Gisele was born in an extremely poor family in the Ivory Coast and never went to school because she was a girl. Later on in life she put herself through beauty school to make a living for herself and her family. As a mother of 3 children she has managed to open two small businesses that she is successfully running. She has one beauty salon and one yogurt manufacturing business where she employs other illiterate women to help them provide for their family. When she is not running her production operation Gisele is in church teaching young children the basics of reading which she taught to herself.
Marina Keomian
Marina Keomian is child number 6 in a family of 7. Just like her sister Evelyne, Marina had to pay her way through school because as a girl her father thought it will be a waste of money to pay for her education. She put herself in secretary school. She later used that skill to land a position with the UN during the civil war. As a mother of three young children and as a girl who once was not given a chance to a better future she was happy to join and make a difference when her sister asked her to help. Now she directs the weekly reading and writing programs of the Karat School Project. She said there is no greater joy than to see children learn their first letters and see door of possibilities open for them.
We need you!
we are in the process of building a strong and dependable board of trustees. If you want to be part of something big, contact us to learn more.