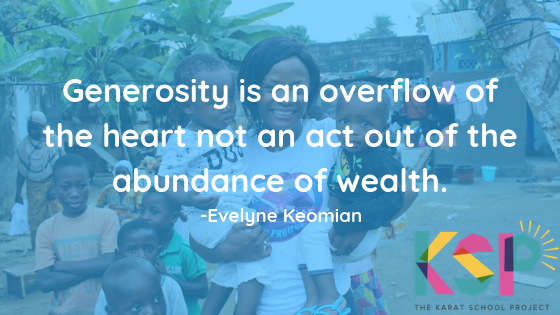 EDUCATE
Educate to ignite a better future for girls and boys.
FEED
With $19 a month, you can save a child from hunger.
SUPPORT
A one-time donation can impact many lives.
The Karat School Project is a fiscal sponsorship fund at Silicon Valley Community Foundation (SVCF). Donations will be processed by SVCF, a 501(c)(3) public charity registered in the United States, EIN# 20-5205488. Contributions will be tax-deductible to the fullest extent of the law. SVCF will provide a formal acknowledgment letter containing tax-deduction language for your records.